ABOUT US
IT for your
business
We support our clients in the digital transformation of their organizations: we provide software, develop infrastructure and ensure data security.
We offer solutions that automate the management of business processes in companies. We implement ERP, workflow and WMS systems, cooperating with leading Polish software producers: COMARCH and WEBCON.
We focus on continuous development and go a step further. As support for the automation of processes taking place in companies, we use robotization and artificial intelligence.
We are an authorized partner of the following companies: DataConsult, Polcom and eq system. In addition, we will support you in the field of business and technology consulting and IT infrastructure development in partnership with the following companies: Barracuda, HPE, Huawei, Fortinet, Microsoft, Veeam.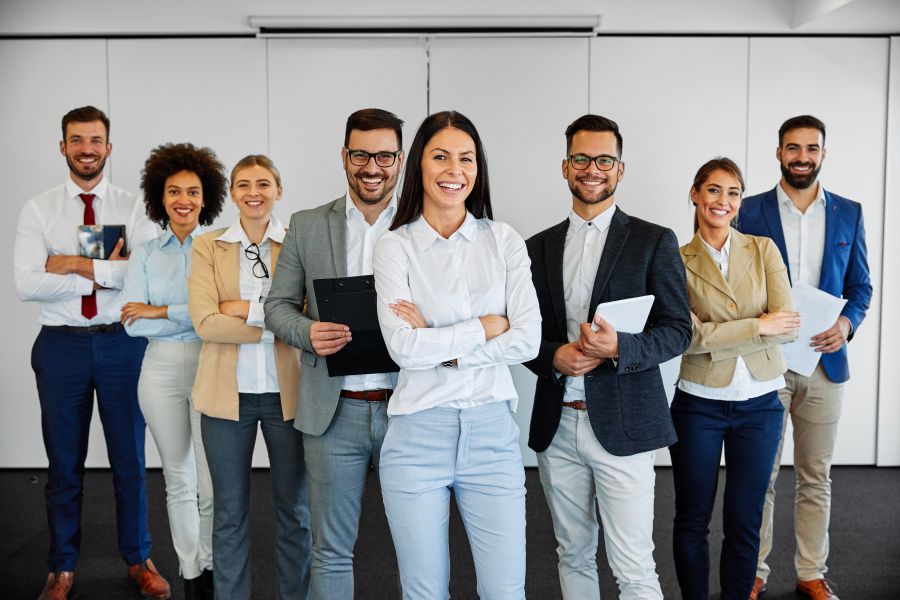 We automate and digitize business processes of enterprises
Company management, electronic document circulation, Business Intelligence, production management, warehouse management, robotization of RPA processes.
We create dedicated business applications
We advise on design and development of hardware infrastructure
We manage and monitor server systems and databases
We support monitoring at the network and application level
We implement independent software to secure/encrypt data and protect sensitive and confidential information
We manage the IT environment
We implement mobile solutions

We provide modern
IT solutions for business
We are a technology company – we know and believe in the power of IT solutions that improve processes in our clients' companies every day.
But we look at everyday work from a different perspective.
People are our greatest strength and we put your company and the challenges ahead of it at the center. We build relationships and ensure efficient communication within and outside the team. This is the basis of cooperation that brings results.
We know how important conversation is.
Why? Experience invariably shows us that understanding the needs of your company and real challenges is the only way to choose the right IT solutions. This is the essence of our meeting.
We invite you to talk about IT in your company.
Our mission is to be a partner in the digital transformation of enterprises. We implement it based on the know-how of our team and modern information technologies.
Why was Sagitum created?
We could write that it started with a meeting of IT industry enthusiasts who saw the future in the latest solutions. That would be true.
But – just like in everyday activities – we focus on specifics. Sagitum was created as the result of a simple relationship: comprehensive IT service allows companies to work more efficiently, often multiplying profits. We are here to make it possible for you.
Our vision
Our vision is to become the company of first choice as a designer and IT partner in building a modern, digital enterprise. Let's talk about your IT needs
Tell us what your company needs.
We will present you possible solutions.