Webcon BPS
One platform – endless possibilities
Are you looking for a workflow system for the electronic circulation of documents in your company? Are you looking for a solution that will allow you to easily operate, automate and manage your company's business processes?
OUR OFFER
Choose the
Webcon BPS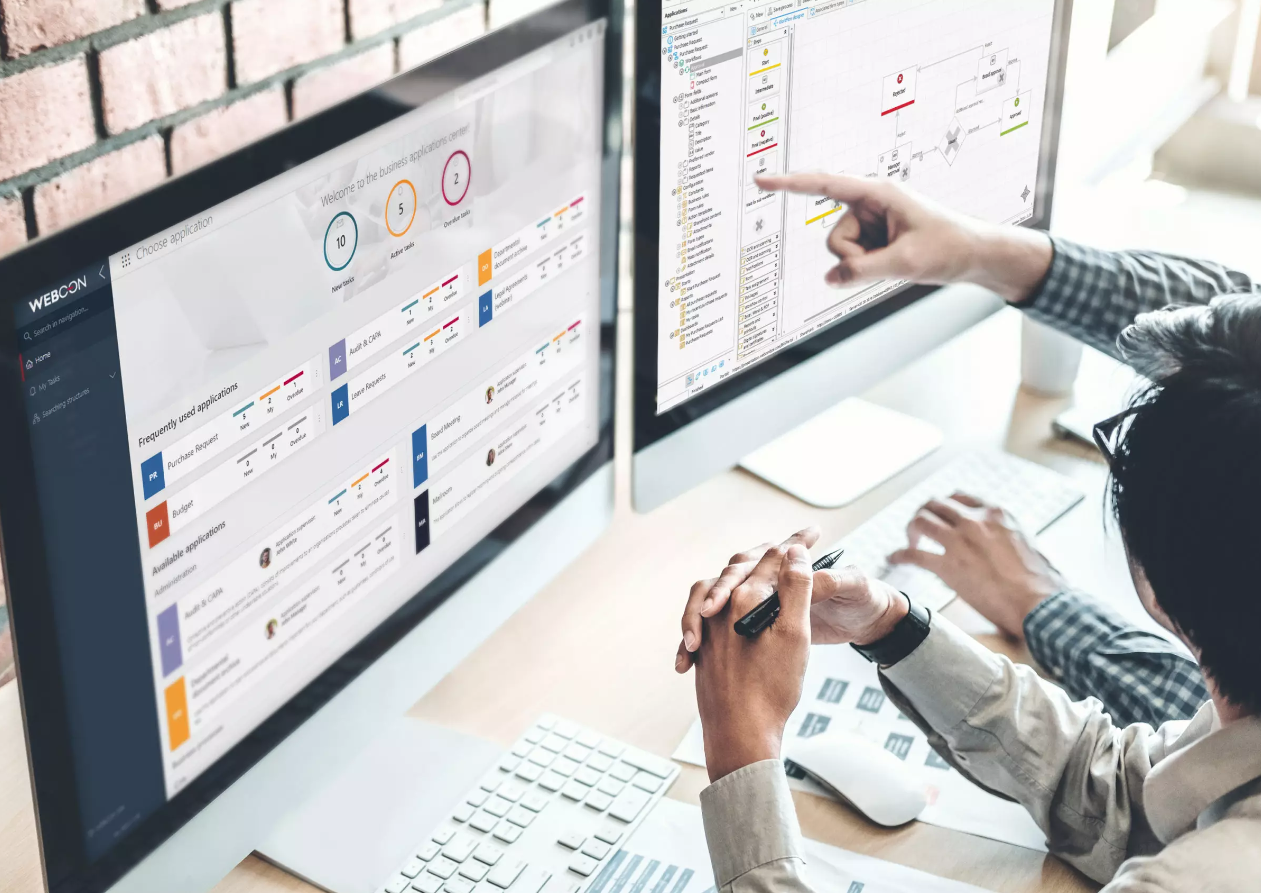 EXPLORE THE PLATFORM
What is
Webcon BPS?
It is a comprehensive low-code solution thanks to which you can digitize and optimize business processes in your company.
Thanks to the flexible structure of the WEBCON BPS workflow system, you will be able to quickly create business applications tailored to the individual needs of the company. The IT system will reflect not only transactional processes (invoicing, accounting, HR management), but also electronic document flow, project management and many others.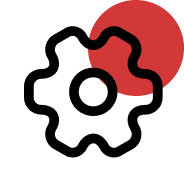 01
Authorization management
Assigning authorizations and roles in the system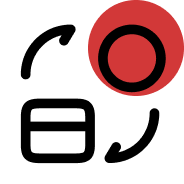 02
History of changes
Preview of the history of recently made changes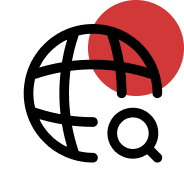 03
Multilinguality
The ability to use 6 predefined available interface languages and add your own translations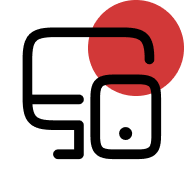 04
Mobile application
Mobile access to documents and business processes in any place and at any time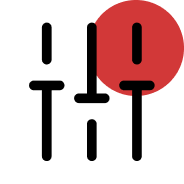 05
Forms and business rules
Creating and defining forms and business rules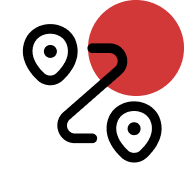 06
Designer Studio
An administration layer designed for system designers and administrators, allowing for introducing changes to current functionalities and creating new processes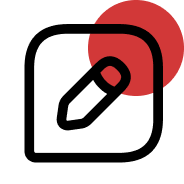 07
Designer Desk
Prototyping applications by business users and handing them over for implementation by the IT department or implementation partner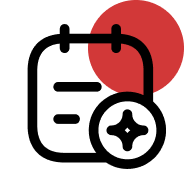 08
OCR & AI
Optical character recognition using artificial intelligence algorithms to read from documents and rewrite the desired data on the form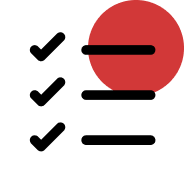 09
Reporting
Creating reports and diagrams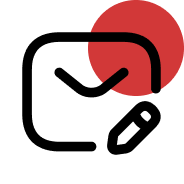 10
MS OUTLOOK
Integration of the WEBCON BPS workflow system with Outlook and Office 365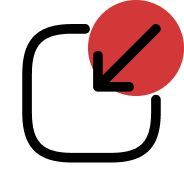 11
Integration with MS OFFICE
Creating templates and the ability to work on a document directly from WEBCON BPS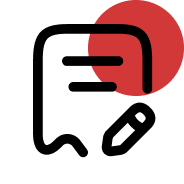 12
Electronic signatures
The ability to quickly send documents for signing between companies and within the company (complete formalities without leaving home)
ADVANTAGES
List of benefits of the
solution

01
Savings
Electronic document circulation automates processes in the company, and you save money, time and effort of the entire team.

02
Increasing work efficiency
You improve communication and the quality of cooperation within the company, which means increased efficiency.

03
Short implementation time
You get applications useful for the company in a short time without the need for a complex analysis of all processes occurring in the company and – above all – without the need for coding. While talking to you, the analyst can prototype the solution.

04
Flexibility
You can easily adapt the applications to the changing needs of your company and the processes taking place in it.

05
No coding application
WEBCON BPS is a low-code solution that guarantees that in case of necessary modifications there will be no need to change the code structure, which makes the whole process faster and easier.

06
Customized licensing
You have a choice: you can install the WEBCON BPS solution on your own or external environment and decide to purchase a cloud service, including both license and infrastructure costs.

07
Scalability
If necessary, you will be able to easily scale the WEBCON BPS workflow solution, using functionalities useful in your company.

08
Integration
You can conveniently integrate the WEBCON BPS solution with external systems that your team uses in their daily work.

09
Guarantee of quality
By choosing the WEBCON BPS workflow system, you decide on a solution with a stable and reputable position on the market, which is confirmed by over 500 completed implementations.
IMPLEMENTATION
Step by step implementation
of the platform
We divide the implementation into stages, within which we deliver subsequent parts of the process being built
01
Preparation for implementation
We indicate exactly which processes will be covered by the implementation. We set implementation stages and priorities for process implementation.
02
Determining your company's needs
We start with a meeting (so-called kick off meeting). We ask a lot of questions at this stage.
03
Business process implementation
We start the process. We introduce changes and necessary modifications on an ongoing basis.
04
Cyclical inspections
We verify the implementation of tasks and the progress of work.
EXPLORE THE SOLUTION
Who is
the platform

for?

The workflow system is a beneficial solution for your company if you care about improving everyday processes, their convenient management or better data flow between employees. In one sentence: if you want to increase the efficiency of your company.

In a special way, the WEBCON BPS workflow system will facilitate the work of IT departments that need a tool that allows them to quickly deliver applications that speed up the work of the team.

Your company is developing dynamically and you wonder if the workflow system will work in the face of these changes? The strength of the WEBCON BPS system is flexibility. It is thanks to it that WEBCON BPS is a solution that will allow you to conveniently adapt already implemented processes to the new requirements of your company.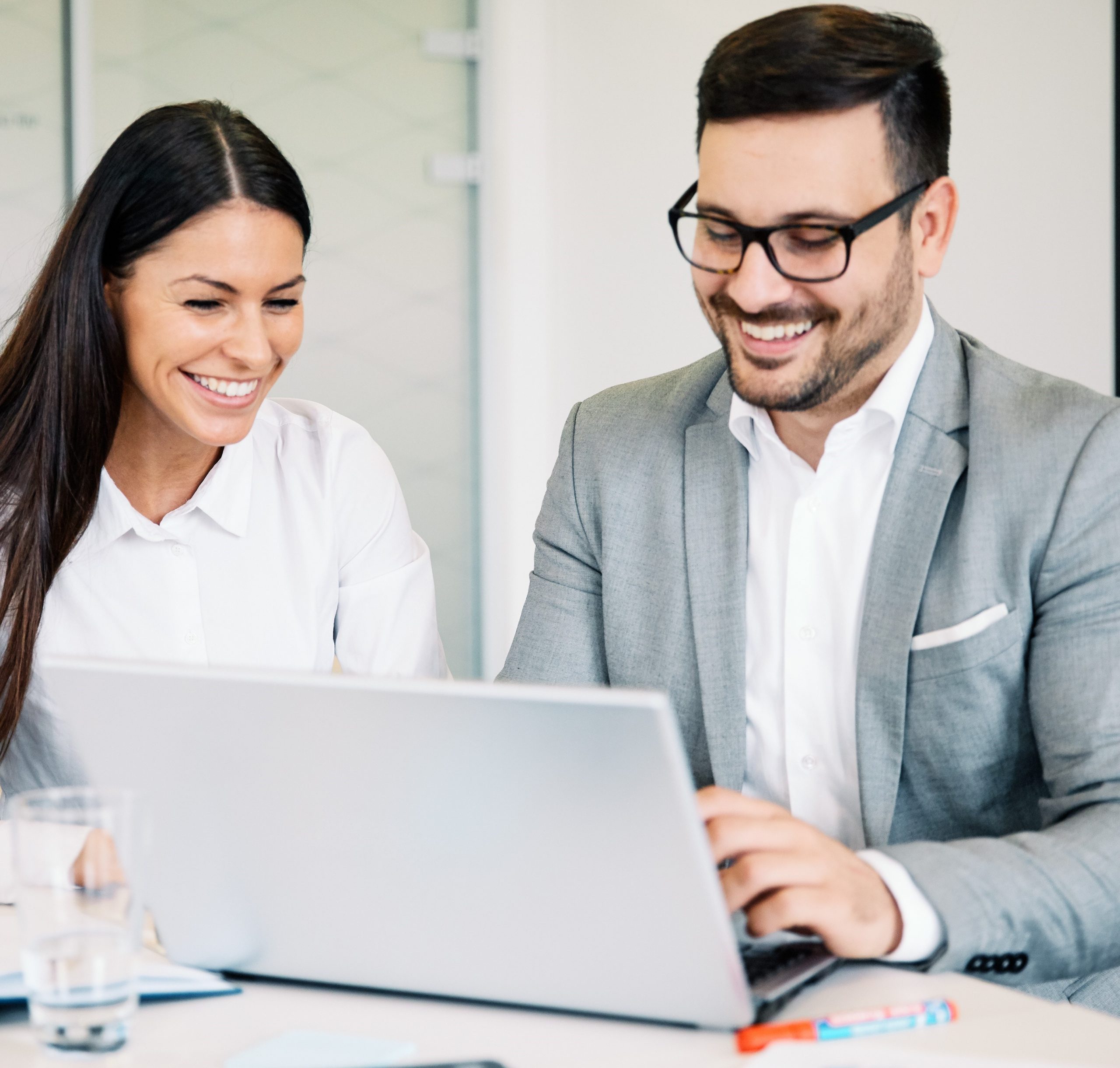 FAQ
Frequently asked questions and
answers
If you have any questions, write us and our expert will contact you.
Which business processes will you be able to optimize using WEBCON BPS?
The WEBCON BPS system allows you to model virtually all business processes in your company. Electronic document circulation will e.g. improve the operation of the following processes:
administrative,
sales,
marketing,
operational,
financial,
construction,
HR.
What are the costs of implementing WEBCON BPS?
The cost of implementing a workflow system depends on the number of licenses and the selected licensing method as well as the number of processes and their advancement. The cost of the WEBCON BPS solution includes three elements: licenses, implementation costs and possible IT infrastructure costs.
Does the WEBCON BPS electronic document flow system integrate with external solutions?
Yes. The WEBCON BPS electronic document flow solution allows for integration with external ERP, accounting, HR and warehouse solutions.
We have experience in integrating the WEBCON BPS workflow system with:
Comarch ERP XL
Comarch Optima
SAP Business One
SAP
REGON database.
How long does it take to implement the WEBCON BPS workflow system?
The time of implementation of the workflow system depends on the number of processes indicated for modeling and launching, as well as on their advancement. The time consumption of a given project is determined individually. We model simple business processes and hand them over to users for testing within a few days. We offer the option of conducting process workshops, the effect of which is the creation of a PoC (Proof of Concept) of target processes.
What distinguishes WEBCON BPS?
WEBCON BPS provides fast building of business applications without coding. Defining workflow schemes in the process is flexible and takes place on a running system. A powerful, yet easy to configure engine of business rules (unlike other workflow class systems), allows you to create universal expressions and conditions that control the behavior of processes.
How often is WEBCON BPS updated to newer versions?
The WEBCON BPS workflow solution is updated quarterly, in the meantime "update patches" appear. Once a year, the manufacturer also introduces one major update in which new functionalities of the workflow system are available.
What does technical support look like after implementing the workflow system?
After the implementation of the WEBCON BPS system is completed, we offer you support and technical assistance of the solution. As part of the technical support and service contract, you have at your disposal a consultant who handles current threads and system development issues.
CONTACT
Have a question?


Contact
an expert.

We will help you determine which solutions will work in your company. We are looking forward to your message. Let's talk about your IT needs
Tell us what your company needs.
We will present you possible solutions.