IT infrastructure
The IT service you've been looking for
Do you need comprehensive IT service for your company or institution? For you, IT outsourcing means high-quality hardware and software as well as professional IT consulting? You are in the right place. One of our key services is IT support for companies and public sector entities.
OUR OFFER
Choose the
IT infrastructure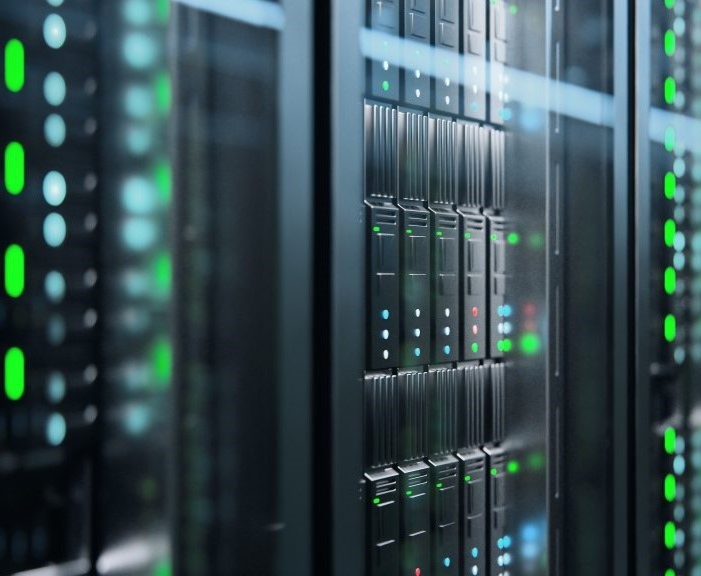 EXPLORE THE PLATFORM
What is
IT outsourcing

?

It's simple: you give us the IT infrastructure of your company or institution and you can be sure that everything works as it should.

What exactly can we do for you?
we will design and implement IT infrastructure,
we will advise you in choosing the highest quality hardware and software,
we will take full care of the implemented IT infrastructure (maintenance, monitoring and servicing),
we will take care of the administration of the implemented IT systems,
we will support users of the IT system in their daily work by providing the service helpdesk,
if necessary, we will offer IT consulting, we will conduct an infrastructure audit IT or security.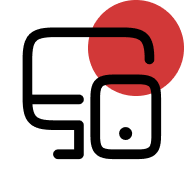 01
Highest quality equipment
Computers, printers, servers, networks. In this regard, we cooperate with global manufacturers, i.e.: Apple, Brother, DELL, Fujitsu, HPE, Lenovo, Oki Electric Industry, Samsung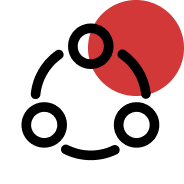 02
Server room
We will design a server room for you and we will ensure the continuity of its operation. Enterprise servers and server systems are provided by HPE, Huawei, Lenovo, IBM, Fujitsu and Dell.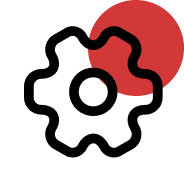 03
Software
We will advise you on the choice of safe and efficient software (Microsoft, Oracle), which will facilitate you in the broadly understood service of the enterprise, in particular database management systems.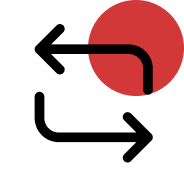 04
Corporate network
We will create a corporate network in technology tailored to the needs of your company or institution, using proven and reliable CISCO, HPE and Huawei devices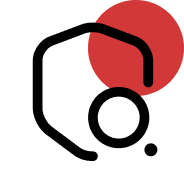 05
Private network
We can build a virtual private network (VPN) for you, which by connecting several locations with one network will provide you with reliable and secure communication within the organization.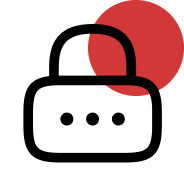 06
Security
We will ensure the security of data and the entire technological infrastructure (security of networks, workstations, cloud solutions, mobile devices and data in various forms) by implementing proven cybersecurity solutions provided by our partners, i.e. Barracuda, Check Point, ESET, Fortinet, Veeam.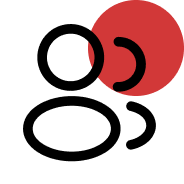 07
Operational support
We will provide you with specific instructions for users starting work with a given hardware, program or IT system. All this to provide your company or institution with a sense of security and continuity of work.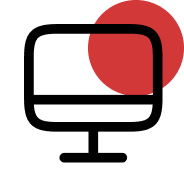 08
Helpdesk
Helpdesk is quick remote assistance and one point of contact in case of failure. A team of technical consultants guarantees advice and support in ongoing problem solving.
ADVANTAGES
List of benefits of the
solution

01
Savings
Comprehensive IT support, including professional IT consulting, will reduce expenses in your company or organization.

02
Security
The greatest value of any company or institution is data. Thanks to the modern solutions that we will implement, you have a guarantee of full data security and the entire technological infrastructure.

03
Efficiency of it systems
When administering IT systems, we take care of their ongoing updating. Our goal is comprehensive support and maintenance of systems – with us you have a guarantee of full IT system performance, which will increase the efficiency of your team's work.

04
Continuity of work
As part of the Helpdesk service, we support employees in their daily work using the IT system, and if necessary, we solve their problems. We are here to help your company or institution avoid breakdowns and downtime. In this regard, the key element is working on proven hardware and software, which we select for individual needs.
IMPLEMENTATION
Step by step implementation
of the platform
We divide the implementation into stages, within which we deliver subsequent parts of the process being built
01
Analysis of the company's needs
We design infrastructure or propose changes that will facilitate the operation of your company.
02
Implementation of specific solutions
We provide hardware, software, design a server room, we care about data security; we take care of every IT area in your company that requires it.
03
Monitoring the operation of the infrastructure
At this stage we introduce the necessary modifications.
04
Service support
We provide your employees with the Helpdesk service under a service contract.
EXPLORE THE SOLUTION
In which companies and institutions will
IT outsourcing

work?

IT outsourcing of Sagitum SA is a convenient solution for those who care about proven equipment from global suppliers and cooperation with an experienced business partner.

The recipients of our services are small, medium and large enterprises. As part of IT services, we offer IT support for companies and the public sector.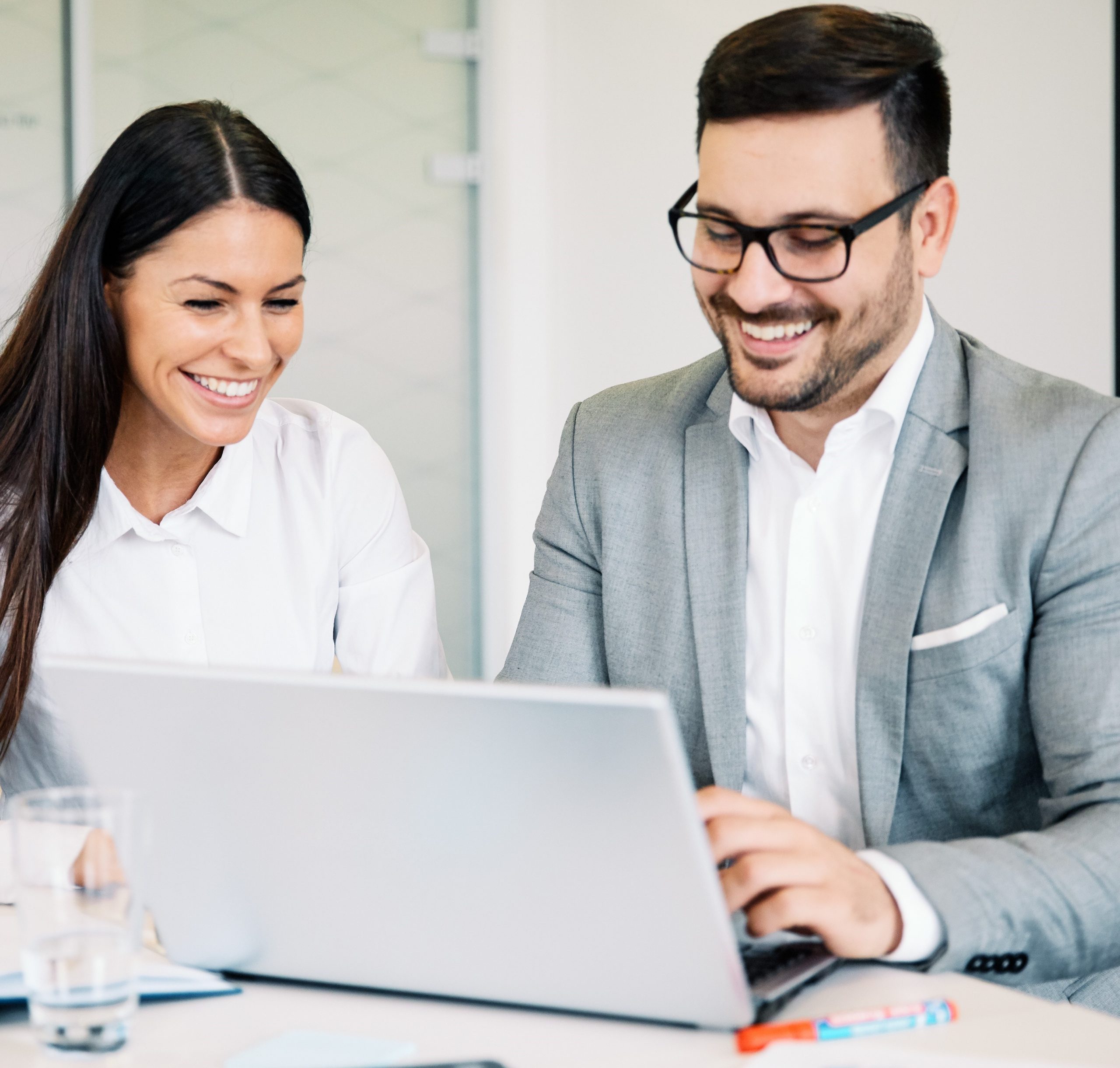 FAQ
Frequently asked questions and
answers
If you have any questions, write us and our expert will contact you.
What does IT service include?
As part of IT outsourcing, we will take care of:
– helpdesk support for users,
– administration of servers, disk arrays,
– computer network management,
– monitoring the continuity of IT systems operation,
– routine/control visits of an advisor at your company's headquarters,
– support in the procurement policy of IT infrastructure,
– broadly understood data security, including consultations related to ICT security,
– implementation and management of backup systems, both servers and workstations,
– comprehensive implementation of central anti-virus systems,
– help in choosing the software,
– support for remote work solutions (e.g. Microsoft Teams),
– other activities tailored to the needs of your company.
What activities are undertaken as part of the administration of IT systems?
By entrusting us with the administration of your company's or organization's IT systems, you can be sure of:
– maintaining the continuity of operation of key IT systems,
– ongoing monitoring of equipment operation,
– installation of critical security patches,
– data security (backup – data, applications, systems),
– web service management,
– configuring databases,
– other activities tailored to the needs of your company.
What partners does Sagitum SA cooperate with in the field of equipment delivery?
Our experience in IT outsourcing tells us invariably – proven suppliers are the basis. For the full comfort of our customers, we cooperate with key manufacturers and distributors of devices:
– hardware partners: HP, Huawei, Fujitsu, DELL, Lenovo,
– partners – data security: Fortinet, Barracuda, Usecrypt, ESET, Veeam,
– partners – Data Center: Polcom, Microsoft AZURE,
– technological partners: Oracle, Microsoft, IBM, WEBCON, COMARCH, EQ System, Data Consult, OCR ABBYY, NetApp, VMware, APC, Extreme, Lancom.
How will the Helpdesk service improve the operation of the enterprise?
We are the first line of support for employees using the IT system every day, which means fast remote assistance and a single point of contact in the event of a failure. As part of this service, we monitor the IT infrastructure. Its users can freely use the telephone hotlines and the notification system, in which it is possible to check the progress of each notification. In addition, we provide service visits at the headquarters of your company or institution.
Is it possible to use consulting services regarding IT infrastructure and data security?
Yes, our team of specialists and IT engineers will support you in the field of optimal network design, selection of efficient devices and planning data backup copies. Do you want to accurately determine the condition of IT systems in your company or institution? We will conduct an IT infrastructure audit or a security audit.
CONTACT
Do you have a question

about the infrastructure in your company or institution?

We are looking forward to your message. Let's talk about your IT needs
Tell us what your company needs.
We will present you possible solutions.